Crewed Yacht Charter Gocek
Crewed Yacht Charter Gocek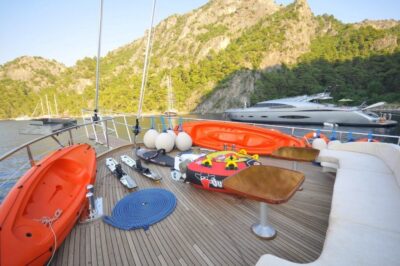 We cordially invite you to join us on a crewed yacht charter Gocek cruise across the blue waters of the Aegean Turkish Riviera and the neighboring Greek islands. our yacht charter portfolio consists of Luxury motor yachts, Turkish gulets, and crewed sailing yachts with professional crew and utmost attention on board.
We are one of the most prominent luxury crewed yacht charter Gocek and management companies in Turkey and we are proud of serving the blue water industry, with professional yacht charter contracts making your next yacht charter holiday unforgettable. Based in Gocek / Turkey, our location is in close reach to some of the most popular destinations within the Turkish riviera and nearby Dodecanese Greek islands, including Fethiye, Gocek, Marmaris Bodrum, Antalya.
Since 1990 operating out of Kemer Antalya and southern Turkish riviera, we have extensive experience in yacht building, and luxury crewed yacht charter Gocek in Turkey throughout the southwestern Turkish Riviera. Staying true to our values, integrity and experience ground our commitment to providing the highest quality crewed yacht charter Gocek in Turkey.