Crewed Yacht Charter
Crewed Yachts Charter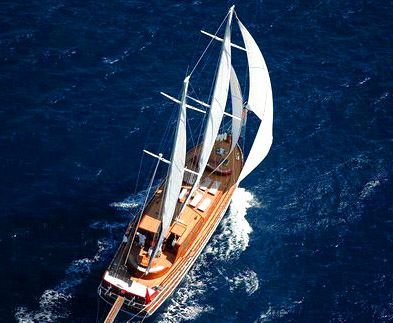 We would like to invite you on board our yachts to throw your stress away. Your captain will provide you with the information needed for your own safety. Your crewed yachts charter Turkey will be remembered forever. While you are sipping your welcome cocktail, some other rules also should be explained on the part of the captain of your crewed yachts charter, so that your cruising will be safe and nice. Refreshing yourself by swimming in the crystal clear water requires sailing to Tersane Island where it will be your first destination.
For sure you will not feel satiated with this beautiful island. Nevertheless, we still have a lot to show you in your crewed yachts charter. Now let us drop the anchor in Sirali Buk bay feel the salty water surrounding us. After this nice station there, you can enjoy your lunch to go back swimming afterward. At this time, the cook will start the fire on the barbecue for your dinner.
Till that time, you can listen to some music that you are used to listening to or you can ask the captain about some folkloric songs which you will definitely enjoy during your crewed yachts charter cruising.
Others prefer to live nice moments meditating the silence of the place. It depends on your own preference. You will see the island from a different view because it will be colored by golden threads of the sunrise spreading over the universe. Do not miss this wonderful scenery while you are in your crewed yachts charter Turkey that you might not see such beauty again.