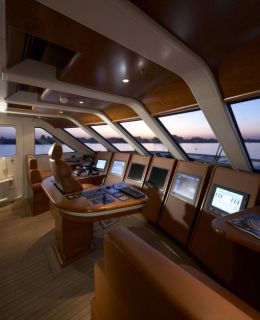 Crewed Yacht Charter
Dreaming of secluded bays and pristine waters, romantic and relaxing escapes from the ordinary holiday vacations you have done before. Private crewed yacht charter in Turkey offers, Gourmet Meals custom prepared to your individual taste and cooked by your personal chef. Water Sports snorkeling, sailing, water ski, wind surf, no fixed itineraries, You decide where to go and when, The yacht crew does It all but you are always the most welcomed to participate in deck activities as much as you enjoy doing it. crewed yacht charter
Exploring exotic waters, enjoying the company of your loved ones such as family and friends where you can wine and dine, enjoying watertoys, all of this hosted by your own captain and personal chef, completely focused upon creating memories that will last forever. Escape from the cold winter to warm sandy beaches, light Aegean winds, clear blue skies, pristine waters, gourmet dining and fresh fruits and vegetables and sunshine during 300 days of the year. crewed yacht charter
We are here to help you plan and reserve a crewed yacht charter in Turkey and the neighbouring Greek islands. We can always propose you the most convenient crewed yacht charter that is suitable to your budget and expectations, from an all inclusive family vacation to a corporate charter group or an unforgettable honeymoon aboard a luxury yacht. Crewed Yacht Charter
Crewed Yacht Charter
Crewed yacht charter in Turkey can be priced as modest as a 4 star hotel accomodation since the number of Turkish gulets and motoryachts for sale offering crewed yacht charter holidays in southwestern Turkey and the neighbouring greek islands where the sun shines during the whole year and there are so many secluded bays to enjoy chrystal clear waters for swimming, schnorchelling, diving, playing with water toys and other amenities, in a place where there is no one else but you and your loved ones, the yacht crew are trained to respect your intimacy while they keep an eye on you to respond whenever you need a cold drink or anything else…!
Turkish blue water industry consist of numerous luxury gulets, motoryachts and crewed sailing yachts where the guests are considered to be the owner of the yacht and served accordingly. either classic or modern design, crewed yacht charter is the only option where you get what you expected from a professional team, always ready, willing and able to please you and make sure you and your friends or family get utmost attention from crewed yacht charter holidays in Turkey. Crewed Gulet Charter
When you consider buying a gulet for sale or a custom built motoryacht for sale, search no more … let us know what exactly you need, how big or how many cabins you might need or how many guests you would like to accommodate so that we can offer you yachts for sale that would match your expectations. Crewed Gulet Charter..