Crewed Motoryacht Charter
Crewed Motoryacht Charter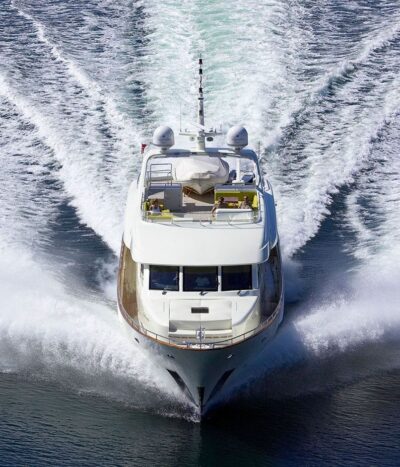 Motoryacht charter is Cruising in Harmony with mother nature and in style along the beautiful southwestern Turkish riviera. If you are looking for a luxury bluewater cruising and joyful holiday, visiting the Turkish riviera secluded coves and walking through the ruins of the ancient Greek, Roman, and Byzantian civilizations and enjoy small villages and vibrant small towns.
Crewed motoryacht charter offers the highest quality yacht crew service and constant attention is a prime consideration and we carefully choose the yachts where you will be assured of the most skilled captains and the yacht crew along with fine chefs to make your crewed motoryacht charter simply unforgettable. ever-changing panoramas range from secluded bays to cozy fishing villages.
While fresh food is prepared on board in the galley by your chef, who is proudly preparing a variety of fresh local dishes. Our motoryacht charter guarantees you to enjoy awesome swimming in crystal clear blue waters, lush green pine forests of Turkish coastline, and delicious meals and local wines are stocked on board along with your choice of spirits, soft drinks, and beverages in general. There are many opportunities for swimming and watersports activities for those who are enthusiastic to get wet.
Crewed motor yacht charter cruises are fast passage making leisure trips along the southwestern Turkish riviera between Bodrum and Antalya however most popular itineraries, in general, are in Gocek and Bodrum region. To keep the crewed motoryacht charter cruise within schedule but the captain and the crew will delightfully organize your program to Schedule your charter period weather permitting.