Crewed Yacht Charter Fethiye
Crewed Yacht Charter Fethiye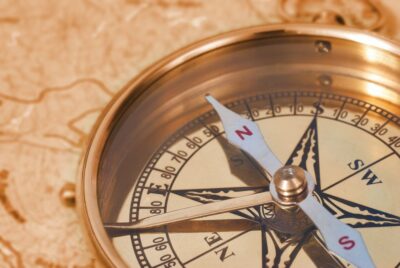 After breakfast, we move to the farm harbor. After an average of 1.5 hours of cruising before long for lunch, the captain changes the course to Datca for food supplies. During your visit, please go out for a walk in this quiet town and continue to explore. Once the passengers have returned and finished the needs of the yacht, come to the aquarium bay next to (the shrimp). It's as clear and pleasant as the name says it all, we stay here overnight.
The shore of the aquarium bay is seen from the sea and the waves are whispering on the beach, the morning breakfast is unique at the anchor, There is an average of 3 hours of cruising, we are anchored in the ancient harbor (Knidos) and it looks so beautiful from the outside that your captain will help you to visit the antique city with a service boat. You should be thirsty at the end of the trip, but even your cold beverages and soft drinks are always ready, we go to the night (to the port of Mersincik). chiefs have been elected for years, after years of experience, for your safety and comfort. The evening continues with a night of insatiable conversations with excellent food and musical names.
3rd Day: Crewed Yacht Charter Fethiye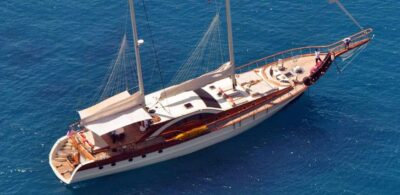 We are now in the Gokova region. Since the beginning of our journey, we are touring the rarest places of Turkey. You've seen how accurate your route and your holiday decisions are. Even those who are interested in maritime, if they want to learn basic maritime rules from the captain, will do it with pleasure. Our route (harmony dark), there is a 3.5-hour cycle. You draw the route, you calculate it, you learn to read the map, you have basic maritime information, follow the compass! You'll love it. The food and coffee break is here but the lectures are on. We have another half-hour route ahead, we prefer to stay overnight (roof-top). Set up your mangal(barbecue) and have a locksmith on your side.
4th Day: Crewed Yacht Charter Fethiye
We're moving out early. we should not delay breakfast, so it's early on. After about an hour (seven islands) we go out to the beach, snorkeling, nature is so beautiful and we do not exaggerate by saying this, of course, because you see what is there now with a sailor's eye. Hundreds of coves and clean seas, even ruins, that do not end in every short distance. you will understand the value of citizenship you are, how you are in geography, you have to be thankful to God, because your captains who made this adventure know that they make this comparison to every corner of the sea. After our five-day drive, our route stays here. Sing your songs with your friends who you have added to your memories, and if you have a beautiful voice, we are happy moments of happiness.
5th Day: Crewed Yacht Charter Fethiye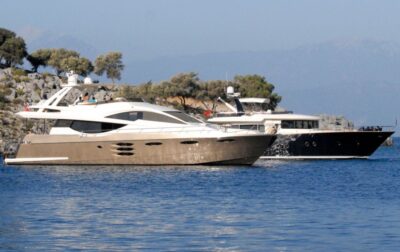 There are so many places to see, until this time, we always wake you up with engine sounds to serve your breakfast in different coves, but all of you were in your eyes and safety. We are steering (from the salt) to those who say that we should not go without seeing the bay this time. We are here for breakfast and lunch, and your captain is doing his best to leave no room for you. The anchor is our anchor (lonely, dark), of course, you are not alone, but the captains we chose will know the sea bottom as well as the sea. Be sure to find a suitable place, safety is a must, we are here to stay. Quiet, calm, and peaceful silence will not force you to become a poet.
There is a possibility that this could be our last night.
lets order the rose coloured chilly wines,
fool , there is no return , once you are gone , you're gone .
no one will dig you up since you are no gold coin ...
-Omar khayyam
6th Day: Crewed Yacht Charter Fethiye
The mood in the morning is different in the galley, all is prepared for your comfort. At the end of breakfast every day at 11:00, dominant winds come out constantly, whatever big axis in the direction of your route is the skies, if the captain sails, the machine stops, the whispering sound of the winds, Our route (Okluk Bay) is dedicated to first Turkish sailor who circumnavigated the world with a small Tirhandil, named Sadun Boro was here, at the entrance of Okluk bay there is a small statue of a sad little mermaid, who is still waiting for Sadun Boro. (English harbor).
7th Day: Crewed Yacht Charter Fethiye
Did not you notice that We are accustomed to this, if you feel you are the owner of this boat rather than a guest onboard, the yacht crew can be as sacrificial as you can not believe? I am sure you have learned a lot about the sea, you have met the crew. We assume that you are with the right captain and the crew. After breakfast, our tour to (cedar island), we are ready to walk out at the end of one hour cruise. Do not forget to take your cameras to take some pictures.
Crewed Yacht Charter Fethiye-Crewed Yacht Charter Fethiye